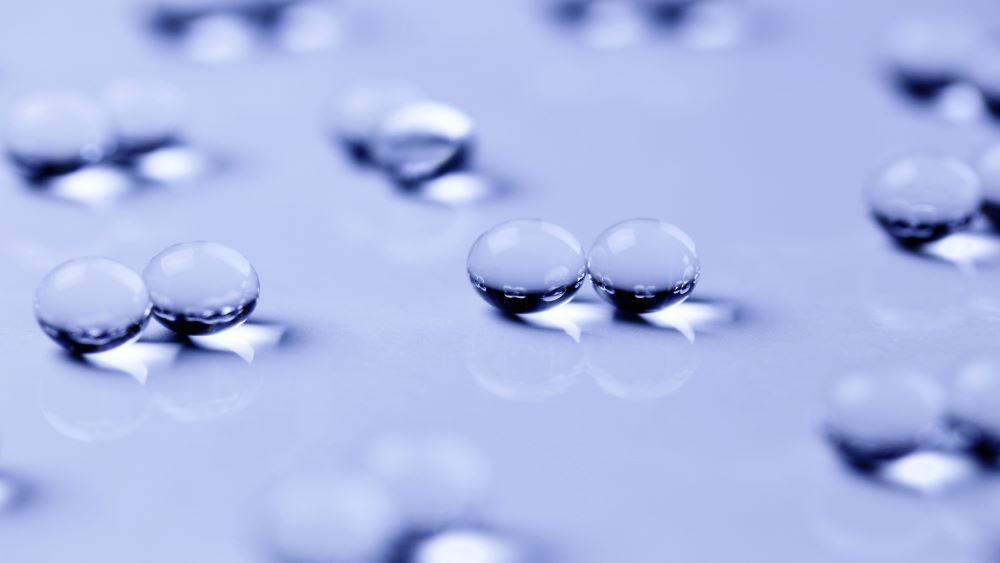 Clean hydrogen offers a route to decarbonise sectors of the economy such as industry, heavy transport, and heating. The global pipeline of hydrogen electrolyser projects has reached 340GWs, of which 200 GWs is in Europe
Aurora Energy Research released a major study assessing the costs of clean hydrogen production from electrolysers across eight European countries
Aurora concluded that electrolysers reach cost parity with blue hydrogen production (from methane) in the 2030s
Norway will see the lowest electrolysis costs in the 2030s, followed by Spain and Great Britain. The cheapest form of green hydrogen production comes when the electrolyser is co-located with both onshore wind and solar on the same site
Connecting the electrolyser to the grid usually increases the cost of production, due to high grid connection charges and other fees. If governments were to waive these fees, grid-fed hydrogen could compete on cost with blue hydrogen by 2034
Only by 2050 does electrolysis hydrogen in Europe reach a benchmark of 2 EUR/kg
According to Aurora's global electrolyser database, the global project pipeline has grown to 340 GW. Electrolyser projects use a wide range of power sources, mostly from renewables solar and wind; nevertheless, grid-connected electrolysers comprise 12% of the pipeline. Aurora has analysed the cost of producing hydrogen from electrolysers via four distinct business models for eight European countries. These countries were chosen by their attractiveness for hydrogen investment according to Aurora's Hydrogen Market Attractiveness Rating report. The countries include Germany, the Netherlands, the United Kingdom, France, Norway, Spain, Italy, and Sweden.
Electrolyser hydrogen costs don't fall to 2 EUR before the 2030s
Many previous studies have suggested that the cost of hydrogen could fall to as low as 2 EUR / kg. The 2 EUR/kg levelised cost of hydrogen (LCOH) benchmark is significant, because it is below the cost of 'blue' hydrogen, which is made through methane reforming of natural gas, and where the carbon emitted is sequestered. If costs were to fall below 2 EUR, it would also start to compete against fossil fuel hydrogen, known as grey hydrogen (where CO2 is not captured and sequestered).
However, Aurora's analysis shows that this cost benchmark is optimistic in Europe. Aurora's assessment suggest that hydrogen can be produced at ~3 EUR/kg in 2030 in many countries in Europe, but not at 2 EUR/kg.
Aurora considered several different electrolyser operating models in the analysis:
Many electrolysers are grid-connected, drawing their power only from the grid. Some operate inflexibly (i.e., run in all hours), whilst others can operate flexibly, optimising their production to avoid peak periods and thereby reduce their running costs.
Other electrolyser projects look to co-locate with on-site renewables. Within this category, some projects have a grid connection, and can therefore optimise between production of power and hydrogen and also purchase power from the grid. Others do not have a grid connection and can only produce hydrogen when the renewables asset is generating (referred to as co-located (island) and co-located (grid) respectively).
The cheapest green hydrogen production in Europe is attained in countries such as Norway, Spain and Great Britain, by co-locating an electrolyser with both wind and solar on-site.
Grid and renewables-connected electrolysers in the Nordics achieve the most attractive levelised costs in Europe
Comparison of hydrogen production costs across business models and countries reveals that the lowest cost solution varies by country, even by region within the country. The lowest hydrogen production costs in Europe can be achieved in the Nordics due to low power prices and grid charges, as well as favourable renewables resources.. The optimal business model is to connect an electrolyser to on-site renewables – and optimising between wind and solar production sources can yield further gains.
2 EUR/kg hydrogen is only feasible in Europe with very optimistic cost assumptions
Aurora examined how feasible it would be to achieve hydrogen production costs of 2 EUR/kg and found that both the power prices and the electrolyser CAPEX need to decrease significantly below what Aurora considers reasonable in its central scenario. For instance, an electrolyser running at 50% load factor with an average power cost of 10 EUR/MWh could beat the 2 EUR threshold – but assuming such a low power cost is unrealistic.
Whether hydrogen is labelled green will depend on policies
Of the four business models considered, only renewables co-located (without grid connection) is guaranteed to be 'green'. However, there is no universal standard on the definition of clean hydrogen yet. According to German law, green hydrogen is produced by electrolysers that are only powered by renewable energy. By contrast, the EU Taxonomy has defined a lifecycle emission threshold of 3 tCO2/tH2, which covers hydrogen produced from nuclear powered electrolysers, and blue hydrogen.
Anise Ganbold, global energy markets lead at Aurora Energy Research commented:
 "Clean hydrogen has the benefits of having low carbon emissions and many uses such as in road transport, heavy industry, and power generation, but the key obstacle today is cost; Today, clean hydrogen cannot compete on cost with incumbent fossil-fuel derived fuels. Aurora Energy Research found in its study that the markets in Europe best positioned to see costs come down are the Nordics and Spain thanks to low power costs but also government support."
Richard Howard, Research Director at Aurora Energy Research commented:
"Clean hydrogen will place an essential role in decarbonising hard to abate parts of our economy such as heavy industry and heavy transport. There is huge interest in build out the infrastructure to deliver this clean fuel: the European pipeline of electrolyser projects now stands at 200 GWs.

Currently the cost of hydrogen production from electrolysers is high, but through cost reductions and business model innovative, we estimate that the cost of green hydrogen can reach 3 EUR per kg in 2030 in some European markets, at which point it starts to compete with hydrogen from fossil fuels. This suggests that the hydrogen sector will need targeted support by Governments during the 2020s in order to scale and drive down costs."
– ENDS –
MEDIA CONTACT
Caroline Oates, Marketing and Media Manager
caroline.oates@auroraer.com | +44 (0)7912 568570
ABOUT AURORA
From its Oxford academic roots, Aurora Energy Research has grown to become the largest dedicated power market analytics company in Europe, providing data-driven intelligence for strategic decisions in the global energy transformation. We are a diverse team of more than 200 experts with vast energy, financial and consulting backgrounds, covering power, hydrogen, carbon and fossil commodities. We
are active in Europe, Australia and the US, working with world-leading organisations to provide comprehensive market intelligence, bespoke analytic and advisory services, and cutting-edge software.